Spring is upon us and what better way to celebrate than a big old mashup with our good friends, the Reflex crew!
Celebrate our tenth continuous year on the air, pick up a free 1″ Future Breaks button and sleep peacefully that night knowing your small $5 contribution at the door goes to keeping us on the air. 100% of the proceeds go directly towards our operating costs at KUSF 90.3 FM.
••• DOWNSTAIRS IN THE DRUM 'N BASSMENT •••
dj PUSH (Future Breaks FM!)

DJ M (Future Breaks FM!)

Retox (Reflex)

Canadub (Future Breaks FM!)

••• UPSTAIRS IN THE DUB LOUNGE •••
Jus Wan (Future Breaks FM!)

DJ Sik (Reflex)

Lukeino b2b Salokin (Reflex)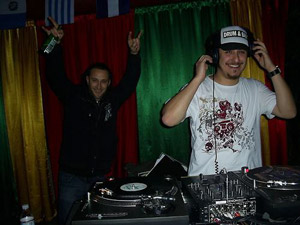 Munk (Reflex)

Frankie (Reflex)

••• HOSTED BY •••
MC's TBA
Thanks for listening — we'll see you on the dancefloor…..
Location
THE RETOX LOUNGE
628 20th Street
(between 3rd St & Illinois St)
San Francisco
(The new T-Line MUNI train now runs right to the front door!)
---

Future Breaks FM! is your community radio show, proudly broadcasting on KUSF 90.3FM. We have presented live DJ mixes of Drum & Bass, Breaks and other flavors of underground dance music every week for over nine years running!


Future Breaks FM!
Every Saturday from 4-6pm PST on KUSF 90.3FM, San Francisco
With your hosts dj PUSH, DJ M, Jus Wan, Canadub, and special guests every week.
Drum & Bass – Breaks – Dubstep – Broken Beat – Electro – Techno – & much more
www.futurebreaks.fm – archives | tracklists | photos | podcast | rss | comments
TUNE IN: 90.3FM + iTunes » Radio » Public » KUSF + www.kusf.org
STUDIO PHONE: 415-751-KUSF (5873)
STUDIO AIM: futurebreaks